From 1600 to 1887 (the Edo period), Karuizawa flourished as a major stopover town in the Asama area of the Nakasendo trade route. The Meiji period came and went, followed by the Taisho period. As the times changed, a modern transport network developed, railways opened, and even the thriving Karuizawa saw its days as a stopover town end. The person who revived this forgotten land was the British missionary Shaw. He visited Karuizawa in 1886, and, impressed by its climate and beautiful natural landscapes, spread word of how wonderful the town was.
It became widely known as a summer resort, and was visited by more and more people. Around 1897, hotels and holiday homes for rent began to open to accommodate these visitors. Soon, a variety of shops lined the streets, and new sports facilities, including golf courses, tennis courts, and tracks for horseback-riding, opened one after another in order to meet the needs of the summer visitors, shaping the town into the archetypal summer resort.
Today, the town is not only known as the most famous summer resort in Japan, but also enjoyed year-round as a tranquil retreat.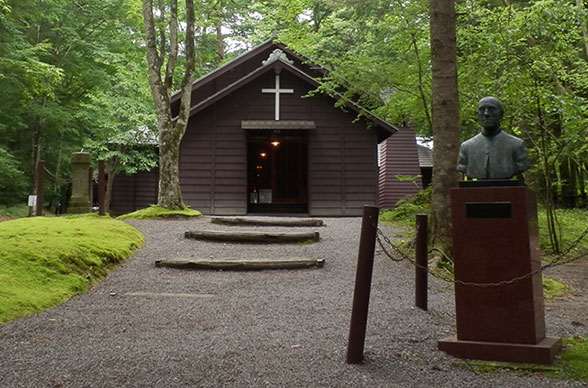 The hotel offers spacious twin rooms and Japanese/Western-style rooms that are great for families and groups.
All rooms are non-smoking.

handy provided

handy, a smartphone that can be taken out of the hotel, is provided in each room.

Details

En-suite separate bath and toilet

The bath and toilet are separated in Family Twin Rooms and Universal Twin Rooms.